Finally Say Goodbye To Fidgety HTML Templates!
 Point 'n' Click Your Way To Creating Stunning Landing Pages Like This With The Ease Of WordPress In 5 Minutes!
No Tech Skills Required! If You Can Use WordPress, You Can Use This Plugin To Create High–Converting Lead Generation & Sales Pages Today!
Dear Fellow List Builder,
List building is where the money is at, but creating nice looking landing pages (squeeze pages and sales page) can be time consuming and frustrating when using old tools!
You're not alone if you hate working with HTML, don't have any design skills or a clue about FTP. 99% of web marketers don't! Those who do are usually too busy to build landing pages the 'old fashioned way'.
Imagine if there was a tool that created hot looking, high converting landing page in minutes!?
Well now there is. It's this amazing plugin called WP Optins.
WP Optins Version 3.0 Is Here!
The Coolest WordPress Landing Page Builder Plugin Just Got Better!
Have A Look At The Kinds Of Pages You Can Make In Minutes
From full-blown sales pages, to short 'guru' style squeeze pages. You can create 100% customized landing pages for all your webesites.
Easy To Use – Point 'N' Click To Create Your Own Amazing-Looking Landing Pages Inside Of WordPress!
WP Optins lets you create squeeze and sales pages that look great every time, without needing to know all the 'techy' stuff about website building.
Save time!
Save money!
No tech skills required!
No design skills necessary!
Build custom landing pages faster!
Convert more visitors into leads!
This is the ultimate Wordpess plugin for building your leads when you're in a hurry or if you're a complete tech dummy.
Basic wordpress skills is all you need to make brilliant-looking squeeze pages and sales pages a snap!
It's so simple to use, my grandmother could use it to create perfect looking squeeze and sales pages in minutes.
See this page you're reading? I created this page using this very plugin and wrote the copy in less than 1 hour!
WP Optins is for people who don't want to spend countless hours learning how to code HTML and paying big money to graphics designers.
No Webmaster Experience Necessary
No Messing With Code (HTML or CSS)
No Graphic Design Skills Needed
No FTP-ing Templates (It's all Done Inside WordPress!)
You know that the fastest, and most effective way to make money online is with list building.
You don't have to look far to see that the ones making the big bucks all have a LIST!
So how would you like to build your list bigger and faster?
If you're not building a list yet, how would you like to start today? 
You don't need to be held back by HTML templates and FTP… or even Photoshop anymore!
Who has the time to learn how to use Photoshop anyway? Not me.
WP OPTINS takes away all the tech obstacles, so all you have to worry about is marketing!
Idiot-Proof

Interface Makes it Super Easy To Use!
Now you can create amazing squeeze pages, confirmation pages, and download pages in four easy steps! No matter what your level of expertise, you can create high-converting squeeze pages with ease.
Step One: Select a Layout
Choose from the "Classic" layout, sidebar layout, two optin forms, or the full screen "Guru Style" optin page…
Step Two: Adjust Page Settings
Use the built-in color picker to select your background color and table color…select a width and border style for your table…and finally, select a check mark or arrow to replace regular bullets with graphical bullet! You can also add a red warning box at the top of the page and a video from any service such as YouTube or Viddler.
Step Three: Add Your Headlines
You can create graphical headlines just like the ones at the top of this page with ease! Simply enter the text and select the font family, font size, font weight, text shadow, line height, letter spacing and color. The plugin automatically converts your plain text into crisp, clean graphics!
Step Four: Configure Your Optin Form
WP Optins works with ANY autoresponder service (including self-hosted autoresponders).
All you have to do is copy and paste the HTML form code. The plugin automatically parses the values and creates a high-impact, beautiful optin form.
The submit button comes in five different colors and six different text combinations totaling 30 buttons! You can also add attention-grabbing arrows and a background color for your optin form. Mix and match different colors for even more variations.
A Must Have Tool For ALL List Builders
Imagine having the power at your fingertips to turn ANY WordPress site you have into list building machines!
With this tool you can create squeeze pages on your WordPress site in minutes that you can use to add more subscribers on your list…
This is perfect for when you want to run campaigns in a hurry!
Ad swaps,
Solo ads,
Giveaway events,
Banner ads,
Facebook ads,
PPC or PPV campaigns,
Media buys.. whatever!
WP Optins let's you whip up amazing looking squeeze pages every time!
What About Sales Pages? Download Pages? Confirmation Pages?
We've got you covered. You can also create custom sales pages (this page was created using WP Optins), confirmation pages, download pages…. any type of landing page you need.
And did I mention it creates legal pages for you instantly, too?
You mustn't do business online without them!
Just fill in 2 fields (your name and contact info) and two-clicks later, this plugin creates a Disclaimer, Privacy policy, Spam policy and Terms pages for you.
Then just set your footer menu to show the links on the bottom of all your pages. No more legal worries!
Here's The Full List Of What It Can Do
Create "guru-style" or classic squeeze pages
Add any background image or any YouTube video with two clicks
Instantly creates graphical headlines anywhere on the page
You can upload a logo or header for your page
Add an exit pop to your page to maximize your conversions
Use the built-in redirect feature to create instant affiliate sales funnels
Split test your pages to track conversion rates
Creates confirmation pages, download pages, and much more…
Works with ANY autoresponder service
Automatic updates so you can always have the latest version
There isn't much this plugin can't do! If you need hot looking landing pages fast with a ton of flexibility, you can't  look past WP optins!
Video Training Included!
Full support and video tutorials on how to use WP Optins are there for you in case you get stuck..
How to Create a Basic (Guru style) Squeeze Page
How to Create a Full Width Squeeze Page
How to Create a Footer Menu
How to Create a Optin Redirect Page
How to Add a Video Background (this is really cool)
How to Add an Exit re-direct Page (for when they try to leave your page)
How to Create a Download Page
How to Add Custom Form Fields (in case you want to collect Phone number or other details)
What Does WP Optins Cost?
I'm sure you can see the enormous value in using WP Optins for your business. It saves you time and money and performs like gangbusters to convert traffic into leads.
You'd probably expect something like this to be expensive but you'll be relieved to know that it's extremely affordable.
I know other similar plugins and themes can cost up to $97 or more, but I am not asking anywhere near that price.
Simply review the two options below and choose which is best for you…
Multi Site License –

$27

: If you are like many people online, you have multiple domains and websites. With our Multi Site License, you can use WP Optins on every single website and domain you personally own and operate. Most people will fall into this category and at just $27 it's certainly our best deal.
Developers License –

$47

: We also know a few of you out there are website developers, meaning you develop websites for other people who could benefit from WP Optins . To make your life and your client's life easier, you can include an installation of WP Optins  on your client's sites with our Developers License.
This Plugin Works Straight Out Of The Box…
Listen, I bet you've bought software.. either WP plugins or desktop software in the past that didn't work right out of the box – or work at all for that matter.
This software has been thoroughly tested by several people to ensure that it works under a variety of different circumstances including different hosting companies and different WordPress versions…
So you can be sure that when you purchase today you will be able to start using it right away… avoiding ANY support nightmares.
However, in the strange and highly unlikely event you encounter any problem with this software, you're totally protected by my…
Buy With Confidence 100% Risk-Free, Money-Back Guarantee
The first guarantee is dedicated support. If you need ANYTHING, you can contact me directly at …… for assistance, day or night, any day of the week via my support desk here.
Then you have my "100% Risk-Free, Money-Back Guarantee."
Try this plugin for 30 days. If for any reason, or no reason at all, you want your money back, just let me know… And I'll promptly return every penny of your purchase – no questions asked.
Download Your Copy Today!
Option #1. Unlimited Personal Use Version
Use On Unlimited Websites/Domains YOU Own (No Resell Rights)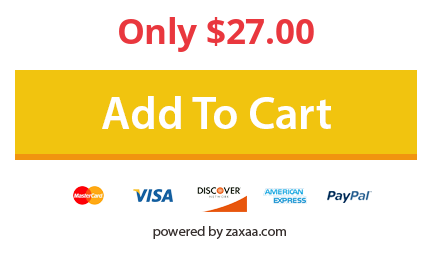 Option #2. Developers Licence
Use On Unlimited Websites/Domains Of YOURS & YOUR CLIENTS (No Resell Rights)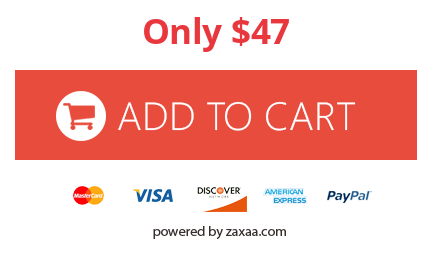 Instant Download After Purchase!
To your "pain-free" page building!
 p.s. I love this plugin and I use it! I use it on my own sites and on clients and coaching students's sites. You're going to love this plugin too. It's never been easier to create landing pages on your WordPress sites! Start using it today!