Have you ever stopped to think why some websites grab way more than their fair share of traffic and social media attention? You know the sites I mean, the ones that everyone talks about, that get 'liked' on Facebook, shared on Google and tweeted about by thousands, (sometimes tens of thousands), of people...
... A lot of the time it can be a complete mystery why... Most of the sites aren't particularly special, but they do have 'something' that takes them from being totally invisible to being the latest social media sensations!
It can be very frustrating when in comparison your own posts and pages are left out in the cold, with no love, no likes and no sign of viral traffic from any of the big social media sites -
Zero Blog Traffic = Zero Sales
So what's the elusive magic formula? I mean let's face it, your site has good content, it's certainly share-worthy, so why no shares?
Well the truth is... No matter how info-packed, interesting, or valuable your content, if you're not bribing your visitors to actually share it, like it or tweet about it (or you're not automating that entire process)... then you're just plain doing it wrong!
With the right tools, driving an avalanche of highly
targeted, social traffic to your site is almost too easy!
Check Out How Simple It Is To Put Into Action Right Now On Your Blog:
Step 1: Install and activate the Social Power Plugin on your WordPress blog
Step 2: Customize the settings to suit your needs
Step 3: Start seeing more 'Likes', more 'Tweets' and more '+1's' from your traffic instantly
Step 3: Enjoy the MASSIVE viral traffic jam you've just created
A Sneaky Secret The 'Social - Elite' Bloggers Don't Want You To Know...
You scratch my back and I'll scratch yours: To get your visitors give you something you want (a share, a like or a tweet that sends a flood of viral social traffic), you first need to give them something they want. It's that simple!
But you're probably thinking: "What can I give them that would encourage them to start spreading the word to thousands of people about my site?"

Well the truth is, you can give them whatever you like. It could be access to a simple blog post, an offer you hold back from the non-sharing public, a coupon code, an ebook or report - maybe a video or audio recording just for friends...
Offer them something (anything) and in just a few simple steps you'll be getting masses of traffic to your site, courtesy of those three big social sharing sites!
This simple trade off gets your site in front of everyone!
Do You Have A Demo?
CLICK HERE TO SEE OUR DEMO
Just don't actually Like/Tweet or Google+ anything the posts are just set up to
show you the Social Power Plugin in action (there's no actual content to unlock)
CLICK HERE TO GET MORE TRAFFIC NOW
Social Power Plugin is easy to customize just how you want it, You can set a delay before the pop-up appears, you can have built in close buttons and you can even set a countdown timer to auto-close the pop-up after a set number of seconds...
Here's Just A Little Of What This Plugin Can Do...
| | |
| --- | --- |
| | Get Your Pages Liked on Facebook, Tweeted on Twitter and +1'd on Google |
| | You Can Customize the Pop-Up Title & Message add images and more. |
| | Customize Overlay Colour To Match Your Blog Theme |
| | Delay Pop-Up Appearance or have it appear instantly |
| | Use The Built-in Countdown Timer To Auto-Close Pop-Up |
| | Set Cookies To Hide the Pop-Up From Visitors That Have Already Shared |
| | Change The Shared URL To Any Internal/External Site Or Page (doesn't have to be the post) |
| | And Much More... |
Get Maximum Added Value
With Your Plugin Purchase
By taking action today and securing your copy of the Social Power Plugin you will receive complimentary FREE LIFETIME UPDATES This means each time our in-house, development team add new features or update the plugin you will always get the latest version for FREE!
We won't leave you scratching your head after buying either because you get our complete, easy to follow Installation Manual in PDF format, along with follow-along mini-video tutorials that covers everything from install & set up through to a detailed live example walkthrough.
And you also get access to our technical support team just in case you need more help.
60 Day Money Back Guarantee
For EXTRA Peace Of Mind:
As with all our products, Social Power Plugin is backed up by our set in stone, "Love it or Leave it" - 100% total satisfaction guarantee.
We think you'll love using this plugin, but for back-up you have a full 60 days to try it out for yourself before making a final decision - Then, for any reason, should you decide that it's not suitable for you, simply let us know for a prompt, no quibble, no questions, 100% refund.
GRAB YOUR COPY TODAY AND SAVE 85%
During our pre-launch you can grab a copy for just $47.00 SEE BELOW (You save a HUGE 85%)
To Your Profitable & Successful Blogging!
Who Should Use Social Power Plugin?
Anyone can use our plugin and it's flexibility and ease of use means it's suitable for any kind of WordPress self hosted blog - here are just a few examples:
| | |
| --- | --- |
| | Bloggers/Marketers - Drive More Targeted Visitors To Your Content & Offers |
| | Business Owners - Eliminate Advertising Costs - Get All The Free Traffic You Need |
| | Authors/Publishers - Promote, Preview And Flood Your Blog With Potential New Readers |
| | Bands/Musicians - Create A Following Faster Than Ever Before |
Act Fast The Price Goes Up Soon!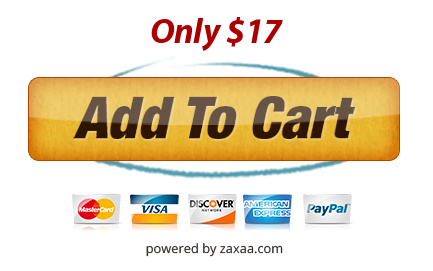 CLICK HERE TO ORDER YOUR COPY NOW
---
No portion of this website can be copied without written permission from the author.

(c) Copyright 2013 - 2014 Social Power Plugin - All Rights Reserved


Earnings Disclaimer
EVERY EFFORT HAS BEEN MADE TO ACCURATELY REPRESENT THIS PRODUCT AND IT'S POTENTIAL. THERE IS NO GUARANTEE THAT YOU WILL EARN MONEY USING THE TECHNIQUES AND IDEAS FEATURED WITHIN THE MATERIAL OR GUIDE.. EXAMPLES IN THESE MATERIALS ARE NOT TO BE INTERPRETED AS A PROMISE OR GUARANTEE OF EARNINGS. EARNING POTENTIAL IS ENTIRELY DEPENDENT ON THE PERSON USING OUR PRODUCT, IDEAS AND TECHNIQUES. WE DO NOT PURPORT THIS TO BE A "GET RICH SCHEME."

ANY CLAIMS MADE OF ACTUAL EARNINGS OR EXAMPLES OF ACTUAL RESULTS CAN BE VERIFIED UPON REQUEST. YOUR LEVEL OF SUCCESS IN ATTAINING THE RESULTS CLAIMED IN OUR MATERIAL DEPENDS ON THE TIME YOU DEVOTE TO APPLYING THE TRAINING MATERIAL TO YOUR ONLINE BUSINESS EFFORTS, IDEAS AND TECHNIQUES MENTIONED, YOUR FINANCES, KNOWLEDGE AND VARIOUS SKILLS. SINCE THESE FACTORS DIFFER ACCORDING TO INDIVIDUALS, WE CANNOT GUARANTEE YOUR SUCCESS OR INCOME LEVEL. NOR ARE WE RESPONSIBLE FOR ANY OF YOUR ACTIONS.