I'm About To Reveal To You The Fastest (But Little-Known) Way To $500+ Per Day Online…
Dear Internet Marketing Friend,
Before I tell you this secret, you need to understand one thing.
Stop wasting money and time on solo ads, freebie lists, and all of that other junk. You are literally heading in the opposite direction away from success…
The number one way to reach online success is by building a buyers list (a list of people who have already paid money and plan on doing so again)…
I know what you're thinking. "Doesn't that require me to launch products and do a bunch of work?"
No. Not anymore. No product launch. In fact, let me clear up some other questions while we're at it, shall we?
This a real 'out of the box' method that is…
100% legal and ethical
Does NOT require you to do a product launch
ZERO cost – you don't need to spend a penny on advertising
Works in ANY niche
Evergreen – It will never go out of date
See, the people who do really well in this industry do not want you to know this way of doing things. Ever heard of those referred to as "gurus?" You know the ones…
It's the sad truth, but luckily for you, you ended up on this page somehow. I have exposed something that is going have top-tier internet marketers cursing my name for months to come…
You see, I've exposed one of their secrets.
The bottom line is that you need a buyers list. No amount of AdSense sites, CPA offers, Amazon mini-sites, or any of that other nonsense will profit like an email list of buyers will…
My buyers list is my lifeline as a marketer. It allows me to send an email once or twice a day, go out with my friends, take a nap, and return to sales and commissions like this…
*At the time of these screenshots, my buyers list was less than 700, which is SMALL. Imagine if it was 7,000!*
The scary part is that it's not hard to build one of these. In fact, I'm about to show you how to build one FAST. This same secret is revealed in some of the most high-ticket coaching in internet marketing (we're talking $5000-$10,000 coaching here)…
So, you're probably wondering… "Who is this guy?"
My name is Stuart Stirling and I'm an online entrepreneur living in Japan. I spent 3 years of my life struggling to make money online. I was so close to giving up on many occasions. But something inside me told me to keep going.
Fast forward to today… I've sold a handful of WSOs, other original products, built a moderately large buyers list, passive income galore, and the ability to do one thing — say "I'll never have to work for a boss again!" 
You've heard this a million and a half times, I know. But the secret to people being able to do this is their buyers list. A buyers list isn't even in the same league as a lousy freebie list (or a list built using freebie traffic)…
I'm about to show you how to wake up to a flood of buyers like this every day on autopilot…
I'm about to share with you a secret method for building a VERY powerful buyers list quickly…
Every time I watch this, I learn something new. The method he teaches here is a simple and proven approach to building a buyers list super-fast and super-easy. I know because I've been using a similar method for the last 30 days now and have added over 200 buyers to my list with this process, for free and without creating a product.
Stop spinning your wheels and pick up a copy of this course. It will change your online business for the better, forever. This is a proven and evergreen method, with only a small amount of effort building a list of buyers who you can build a relationship with, based on trust and ethical marketing. Thanks, for raising the bar and showing us that marketing can be a win / win profession.
Regards,
Michael Jones (Warrior ID – smjconet)
What you teach in "Buyer List Arbitrage" relates to me a lot, because over the past 7 years in Internet Marketing, I have been focusing on the wrong area!
I should have focus on building a buyer list instead of just a normal list. If only this product was available when I just started online. That would have make a huge positive difference to me!
Highly recommended AAA+ rating from me!
Best Regards,
Winson Yeung (Warrior ID – WinsonYeung)
I have just finished going through "Buyers List Arbitrage" – and wanted to drop you a note.
I really liked the method that you have described. This is a really powerful way of quickly and easily building your buyers list without having to sell anything to anyone.
Since learning about this method, I got over 100 buyers on my list by doing very little work.
This method definitely works – and I know anyone who buys this guide can profit from this if they just do some work and implement what you teach.
I have bought two of your guides before, and this is yet another quality product. Awesome stuff.
Greg Kononenko (Warrior ID – GregAU)
Sydney, Australia
I have once again been impressed with your ability to release products of quality that just plain work. New marketers and intermediate marketers alike will be able to skip tons of the b.s. out there and jump right into seeing success online with this system.
You have laid out everything in nice simple steps, so that anyone can follow them. A light bulb will go off in your head when you learn what the course teaches, and you will be shocked to see at just how simple becoming successful online truly is with this approach.
I tip my hat to you on this one, and highly recommend this to all marketers looking to see some serious money online.
Stefan Ciancio (Warrior ID – cianci1129)
New York, USA
What would it mean to you if you could…
…end your search for a system that will actually allow you to scale up to $500-$1,000+ per day and build a REAL online business?
…outsource this to have it done on complete autopilot? Nobody in internet marketing got rich without outsourcing.
…be able to go and live life with your friends and family instead of being glued to a 9-5 or your computer?
INTRODUCING
Buyers List Arbitrage is the no nonsense, no fluff, and straight to the point solution to all of your list building and profit generation needs. You'll discover how to add real, proven, fresh buyers to your list using a very basic, but powerful method.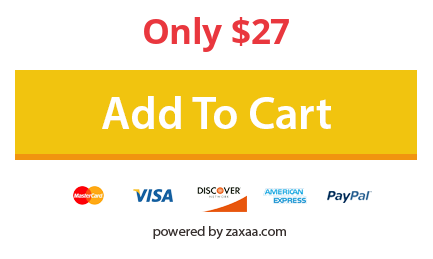 Module #1 – The Arbitrage Explained ($37 Value)
To start it off, we are going to cover the background of this method, why it works, and why it's a foolproof way to $500+ per day online.
Module #2 – The 4-Steps ($97 Value)
Now that you have a basic understanding as to why this works so well, let's actually dive right in and get straight to the good stuff. In this module, I walk you through every step of the process.
Module #3 – The Walk-through ($147 Value)

At this point, you are fully aware of the basics of this monstrous method. I take you by the hand and really dissect every step and part of the process to lay it all out for you. Warning: gold nuggets galore!
Module #4 – Wrapping It Up ($67 Value)

You now have a solid understanding of why this method works so well and have the tools to reach your success. I give you some final bits of expert guidance in this final module.
Module #5 – Fast Action Guide ($17 Value)
And it gets even better… I have included a guide to start taking immediate action with the product. If you want results quick, this is your answer!
A Combined Value: $365
Let's be real here… do you seriously want to keep spinning your wheels with these shady systems that can either land you in trouble or just don't work?
Plus, how many self-taught brain surgeons do you know? The bottom line is that you need information from an expert to guide you to online success.
So ask yourself again…
How would you like to leave your 9-5, quit buying lousy systems, and actually get traction toward success?
How would you like to stop spinning your wheels, spend more time with your family, and actually start living life how it was meant to be lived?
How big of a positive impact would these things have on your life?
For a limited time, you won't be paying $365…
or $197…
or even $47…
For a limited time only, you are getting all of this for only…
Usually $47 – LIMITED TIME DISCOUNT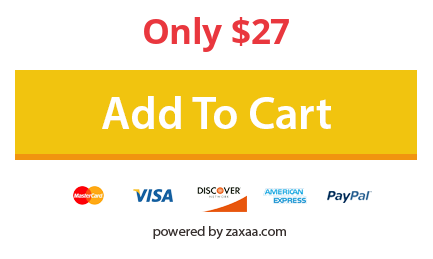 Listen – if you've ever bought products from me before, you know I'm all about no fluff and real success stories. I want you to get real results – risk-free…
YOU'RE PROTECTED BY MY 100% IRON CLAD 30-DAY MONEY BACK GUARANTEE
If you go through my training materials, take action, and follow through on the things I teach, and still aren't getting any results in the next 30 days, I will give you a full refund. The only thing I ask is that you show me and my team that you took action – and, if you did, I will back you up 100%.
I am rewarding serious action-takers!
For those who purchase right now, you will receive several amazing unadvertised bonuses to help you on your way to success. Please remember that I reserve the right to pull these bonuses at any time, due to the fact that this is for immediate action-takers only!
DOWNLOAD YOUR COPY NOW
To buy your copy and get instant access to Buyers List Arbitrage and secret bonuses, just click on the order button below and you'll have this powerful training course in your hands within minutes. 
Usually $47 – LIMITED TIME DISCOUNT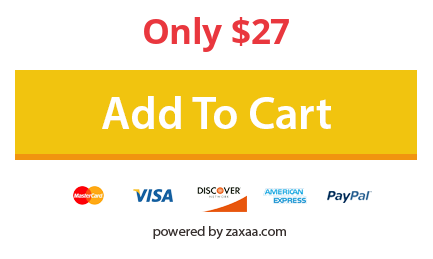 To your success!
Stuart Stirling
P.S. If you're still doubting whether a list of proven buyers will help you make money online, here is more proof.
This is what's possible when you have buyers, and I'm showing you how you can do it too. Take action today and start building a list of buyers, and finally make hundreds of dollars daily, every time you push the send button!
Click Here to Get Your Copy Now
www.InstaCommish.com Copyright, All Rights Reserved. Customer Support – Affiliates